The last few weeks have been VERY hit and miss with our
Expedition Earth
travels due to sickness. My youngest was very sick for just under 2 weeks and I spent a lot of time holding her in my arms (which meant no shower for 4 days....yikes!). I was so incredibly blessed during that time by several of my fellow homeschool moms who offered to come pick up my older two girls and take them for a portion of the day/evening as well as to and from Friday School with our co-op! Getting that time to rest and know my girls were in good hands was wonderful. It's amazing how you can feel like a new woman after a 2 hour nap (when you've gone night after night without sleep).
So we recently spent 1 day each, on 3 separate countries, doing the very basic stuff and most important finding their location on the map!
Here are some highlights from Panama, Venezuela, & Peru!
Finding the Country on the Map!
Panama
Animal Mini-Books!
Panama
Venezuela


Adding Country label to Continents poster
Panama
Venezuela
Peru

Animal Classification Chart


And you can't forget the dancing!!
Other things we did:
Prayed for the people of each country

Read from our "Window on the World" book

Stamped passports with entrance/exit date

Read about Children in "Children Around the World"
Gracias for stopping by! Next stop is Argentina, which is the last stop in South America.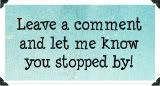 (in the comment section below)