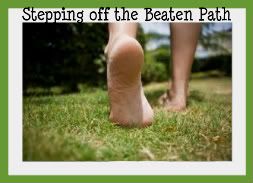 Photo courtesy of Google Image
"I had a variety of education experiences, but mostly public school. We wanted to have something different for our children's education, to have them be doing things together instead of segregated into peer groups and thinking their siblings were just pesty strangers. I have enjoyed studying so many different things along with my kids over all these years."

Last week I shared a list of my educational philosophies that the Lord laid on my heart as I began to set aside everything I knew education to be. Today I want to share how I am learning to incorporate them into our day to day life!
I'm learning to surrender wholeheartedly to the Lord and trust Him on this journey of educating my children. It's about trusting the Lord to direct my steps of raising & educating my kids. He knows everything there is to know about their personalities, giftings, and the plans He has for their lives. I don't want to follow a "system" but rather be spirit led in all my homeschool decisions.

Google Image

I am learning to put relationships as top priority. Life is all about relationship with God and relationship with people!! I purposely leave a lot of free space in our day so that my girls can have time for creative play, interaction, and bonding. I love all the time my girls have with one another, it blesses me so much!! I plan play dates,

mother/daughter dates

(my husband does the same), and monthly "Mom" nights, so us moms can have deeper friendships. We are also involved in an amazing

co-op

that provides an atmoshere for relationships to grow and be strengthened. My girls are learning through a variety of situations how to interact with, play with, work out differences, share, compromise, forgive, put others first, and love others!
I am learning to keep our sit down, structured time of learning short and sweet. We do

devotions

most mornings during breakfast and science is read most days during lunch. 4 days a week we do the core subjects - math, reading, writing, & spelling. It typically takes 1

1/2

hours (or 45 minutes per child) to get through everything (that's 10-15 minutes per subject). We spend about 45 minutes on our

world geography

study (2-3x a week). It's fun, hands-on, and interesting to them and doesn't feel like "school". This gentle approach gives them the exposure they need at this age and helps to maintain a love for learning. I don't ever want to experience "burn-out".
I am learning to have flexibility - Flexibility is a huge bonus to homeschooling! I'm not slave to a schedule (I do have a tentative one as a guide). Most mornings are very slow going and relaxed. I do have a morning routine my girls follow so they are ready for the day. We are not a "wear your PJ's all day long" family....except of course when someone shows up unannounced and wouldn't you know it, I'm still in my PJ's. There are days when sit down learning doesn't happen, other things take precedence, and that is OK!
I am learning the importance of SLOWING down. I spent an entire year running in so many different directions, all because I wanted to give my girls the very best in education!! Nowadays, we have very few commitments and nothing gets scheduled during nap time (I learned my lesson). The hustle and bustle isn't worth the stress and anxiety I was experiencing. Sometimes it's worth saying "No" to things. There will be times in the future when our schedule may be a little fuller, because there are different seasons in our life. For now, you won't hear me complaining about this season of rest!
Google Image
I am learning, how to mesh my teaching style with their learning style. It's definitely been trial and error in some instances, but that comes with the territory. One of my greatest accomplishments was teaching "Lover Girl"

how to read

, and I believe it was a success because I tailored it to her learning style! They are most eager to learn when the approach is fun, hands-on, interesting, and engaging. I am most eager to teach when it's a simple, open-and-go, and doesn't require a "ginormous" teachers manual. If you want to familiarize yourself with the different homeschool styles, click

here

, for more information.
I am learning to relax and enjoy my kids!

It's all too easy to get caught up in the pressure to produce the smartest, most intelligent, academically advanced child. If that occurs, it won't be my doing, it will be the Lords! My priority with homeschooling, as mentioned already, has less to do with academics and much more to do with relationship/discipleship! I am passionate to teach my girls about

their purpose in life

, godly character, having a servants attitude, showing compassion, putting others first, and loving Jesus with all their hearts! If I see a heart issue happening, I strive to stop everything, and focus on my child who needs my undivided attention. I am learning to have a standard of

grace

, not perfection, in my parenting too!
Google Image
I am learning that I still have MUCH to learn!

The Lord often brings me back to a place of humility, especially when I think I have things figured out. My mind is branded with so many ideas about education that I wish I could delete. It's pretty hard to unlearn things that were repeated over and over and over in my own educational experience growing up. I have new ideals I want to embrace as well, that are so opposite of what I grew up with. It's a day to day journey sorting through stuff, building new habits, stretching myself, and letting go. I find encouragement from other homeschool moms who have been at it much longer than I have and one of those special ladies is,

Heidi St. John

!
Stay tuned next week for my final post in this series. I am excited to share with you where so much of my inspiration for "Stepping Off the Beaten Path" stems from! Read week 4 here!