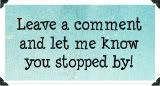 Last week we took off from school and enjoyed spending time with friends and having a low-key week! So this week we got back into the swing of things with our
Expedition Earth
studies, learning all about Thailand! They started out stamping their passports and finding the country on the large wall map!
They learned how to say "Hello" in Thai and wrote down their names and "Hello" and "Thank-you" in Thai.
They put together their animal mini books and added the animals to the wall classification chart. This week the animals included: centipede, lantern bug, bungarus, sei whale, lynx spider, and the striped weasel!
They added the "Thailand" label to the continents poster as well (our last country for Asia).
They also colored little Thai paper dolls!
Read about missionary
Lottie Moon
in our "Hero for Young Readers" Series!
Other things we did:
Prayed for the people of Thailand
Learned about Thailand Floating Markets
Read about Children from Thailand
Read in our geography book about floods and droughts
Reviewed all the countries in Asia and their location on the map
Read one of our Caravan Friends stories
We will most definately be going out for Thai food....just not sure when. I will post pictures once we go!
"Khawp Khun" (Thank you) for stopping by my blog! Now we are moving on to Europe with our first stop being in Russia!